IBT 70 San Juan Puerto Rico
August 22-26, 2023
Story by: Art McDonald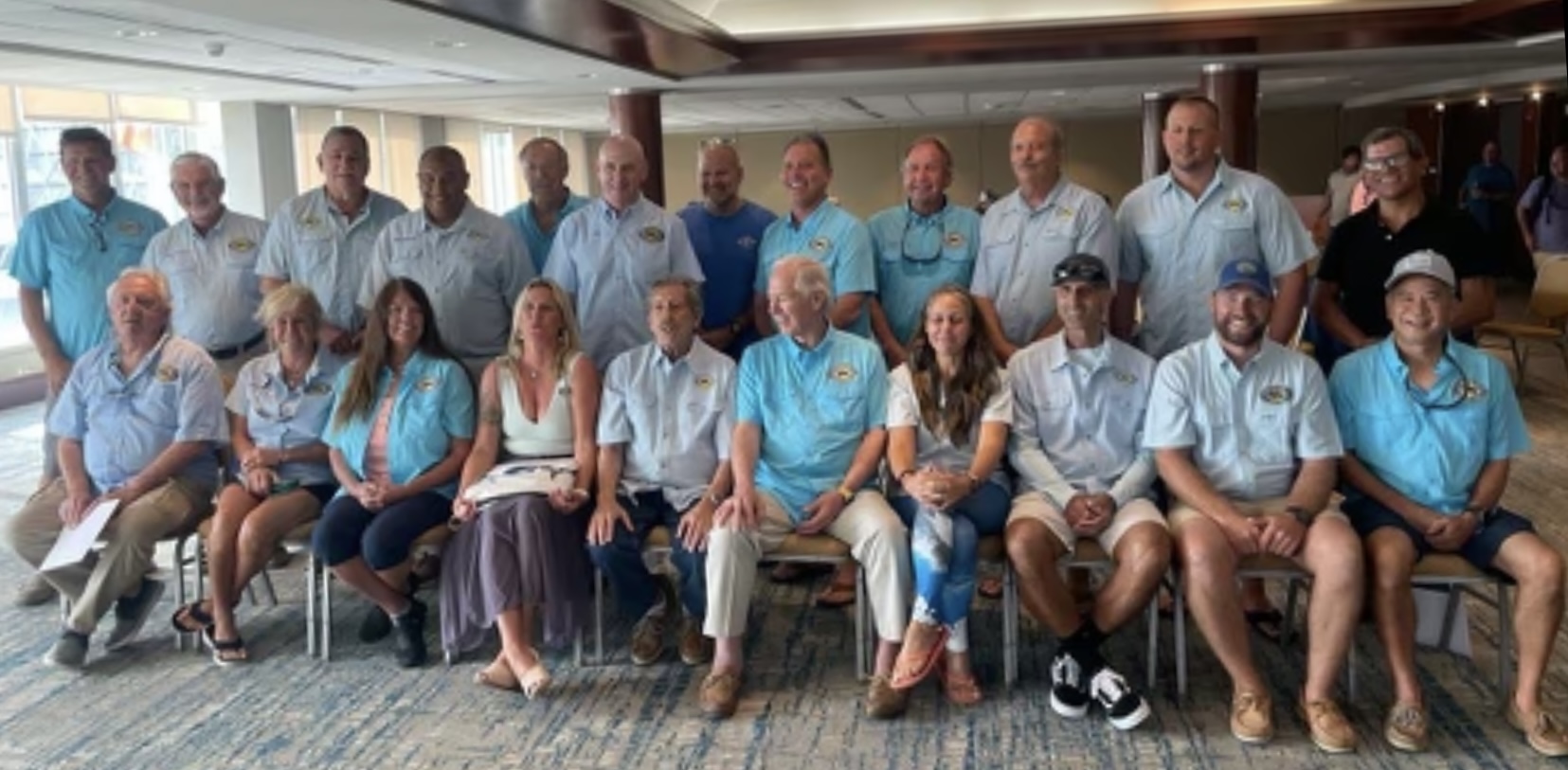 The longest continually running salt water tournament, the San Juan International Billfish Tournament ("IBT"), concluded after three fishing days on August 27, 2023.
IGFTO provided 24 Observers to the tournament including Bob Smith, Adriana Vale, Alan Buchfuhrer, Art McDonald, Barbara Evans, Bill Langan, Bob Gordon, Cindy Pruett, David Cambron, Ed Hall, Jeff Kudla, Joe Ingram, Joe Miller, John Barrineau, Lara Doran, Markwrich Sorel, Mike Cisneros, Mike McCorkle, Richard Tanner, Rick Alvarez, Scott Smith, Todd Gettys, Tom Word, and Will Harrington.
This is a tournament packed with international teams, including participation in the concluding 10-Tournament Sportfishing Championship ("SFC"). A total of 59 boats participated with 252 Anglers over a three-day fishing period. Things started off with a "bang" as all boats lined up just outside the main shipping channel for the famous "Shootout Start" with El Morro in the background.
On day one, at 8:54 Donna Lucy reported a hook-up and quickly released a Blue Marlin, and followed up with a Sailfish @ 9:17 to take an early lead. As the day wore on, the 63' Hatteras, Pillo released three Blue Marlins to take the lead into the second day. A total of 26 billfish were released (25 Blues and a Sailfish) on day one – which, if duplicated over the next two days would have been an IBT record. Father Neptune had his say however, with an overnight barometer drop which affected fishing the next two days. Day two produced only six releases, led by the 64' Spencer, Quantified with two releases. Day three showed much of the same with eight releases, including a 4th release for Quantified which gave them the overall, and final, lead!
A few words about the gang from Quantified. They hail from Port Aransas, Texas and competed in the Sportfishing Championship ("SFC") in 2022 and, this year, 2023. Not only did they win the overall Championship in 2022 ($1,000,000), they repeated as the SFC winner in 2023. In fact, they were so far ahead prior to the San Juan IBT, they didn't even have to participate to be declared the $1,000,000 winner this year – but they made the 2,000 mile trip anyway. To top all that off – they WON the 70th IBT – kind of showing up the locals! Led by Captain Justin Drummond, these guys can fish!
IGFTO Observers were included in all activities which included a registration party, Flag Ceremony party, dock parties, a "Platinum Party" on Day two, and an elegant Awards Banquet on Saturday night. Spouses and guests were entertained in organized activities while their "other half" was on the water. All-in-all, the IBT continues to be a can't miss tournament.
See you in San Juan next year!
Tight lines.