IGFTO is a charitable tax-exempt organization dedicated to the preservation and conservation of game fish worldwide. We provide trained and insured observers to authenticate the "Catch & Release" of billfish & game fish during international big game fishing tournaments.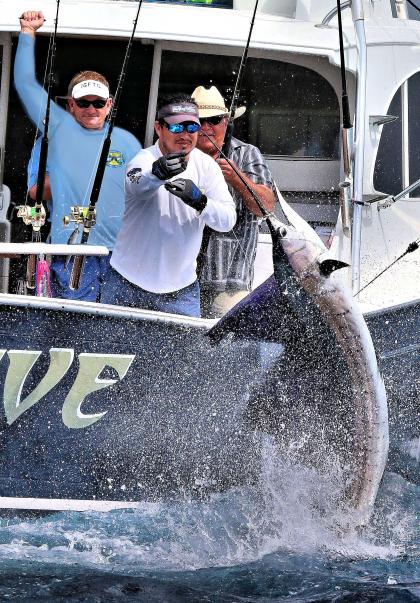 IGFTO Observer Chuck Evers calls a sailfish release in Guatemala. Photo provided by Richard Gibson.
International Game Fish Tournament Observers are professional and amateur sport fishermen trained by the International Game Fish Association in species identification and tournament rules. In the IGFTO's short nine-year history, observers witnessed releases of 36,936 billfish.
Qualified applicants are welcomed to Join IGFTO.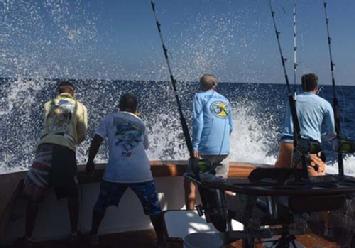 IGFTO Observer Greg Moore watches as the boat backs down on a blue marlin in the Dominican Republic.
IGFTO Directors attending ICAST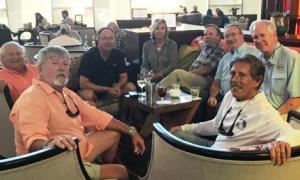 Jul 12, 2018
Posted by: Terry ONeill
IGFTO Directors attending ICAST and meeting with Sam White, Joan Vernon and Rick Alvarez
read more…
Los Suenos 2018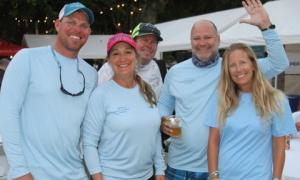 May 30, 2018
Posted by: Steve Hargett
Los Suenos Observers enjoying some down time after a day on the water
read more…
Website Updates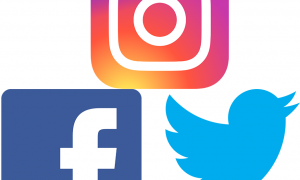 May 17, 2018
Posted by: Terry ONeill
We are continually updating our IGFTO.org website to make it more useful to you and the public, here are some of the things we've done this quarter to improve the experience.
read more…