IGFTO is a charitable tax-exempt organization dedicated to the preservation and conservation of game fish worldwide. We provide trained and insured observers to authenticate the "Catch & Release" of billfish & game fish during international big game fishing tournaments.
Error!
Error: Insufficient Input
International Game Fish Tournament Observers are professional and amateur sport fishermen originally trained by the International Game Fish Association, now taught by IGFTO, in species identification and tournament rules. In the IGFTO's short nine-year history, observers witnessed releases of over 42,000 billfish.
Qualified applicants are welcomed to Join IGFTO.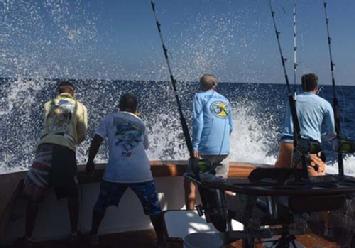 IGFTO Observer Greg Moore watches as the boat backs down on a blue marlin in the Dominican Republic.
Los Suenos Leg II 2019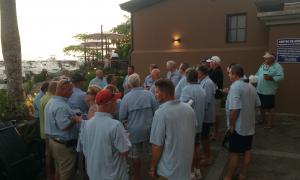 Mar 13, 2019
Posted by: Steve Hargett
Los Suenos Observers reviewing tournament rules and past experiences.
read more…
16 New Observers Join IGFTO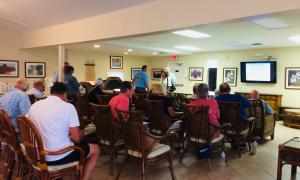 Feb 6, 2019
Posted by: Terry ONeill
Delray Beach, FL hosts last Observer Course for 2019
read more…